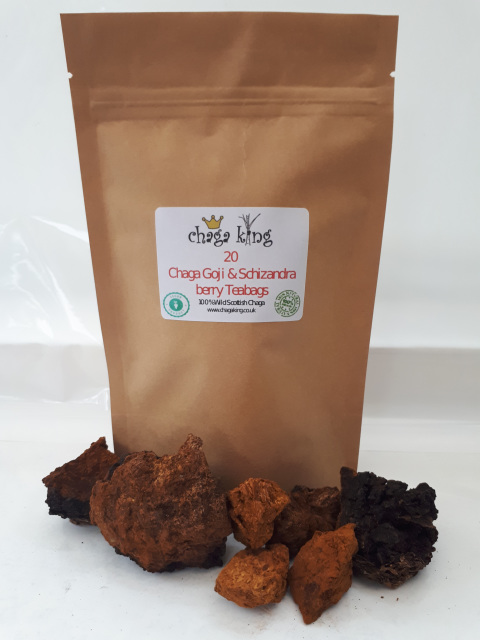 Chaga Goji and Schizandra Berry Teabags (20)
SKU:
£20.00
£18.00
£18.00
Unavailable
Directions: Place tea bag into cup or mug, allow hot water to steep with the bag till water turns darker like coffee. You can use the tea bag 3-4 times, discard within 1 day.

Each tea bag is chemical- free and made with oxygen bleached paper. Tea bag contains Wild British Chaga, Organic Goji and Schizandra Berries.